YmsCoreBluetooth Update
19 Apr 2013 Charles Choi
An announcement of interest to iOS devs: YmsCoreBluetooth, a framework for building Bluetooth 4.0 Low Energy (aka Smart or LE) iOS apps has just been updated in a big way.
Major changes include:
Separation of peripheral discovery by scanning from peripheral retrieval vis stored UUID.
Removed usage of NSNotification messages to use CBCentralManagerDelegate methods instead to communicate the status of the CBCentralManager.
Reorganized physical file directory structure to match that of Xcode project group structure.
Added RSSI display to both peripheral screen and SensorTag screen.
Added connect button per peripherals discovered.
Initial support for multiple SensorTags.
Screenshots below: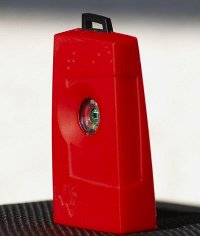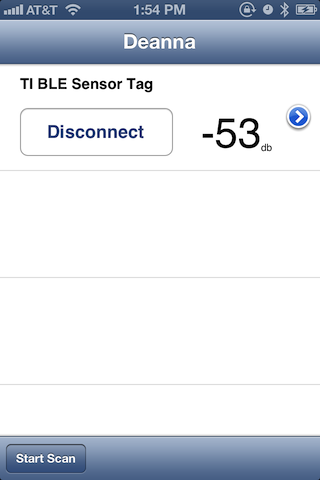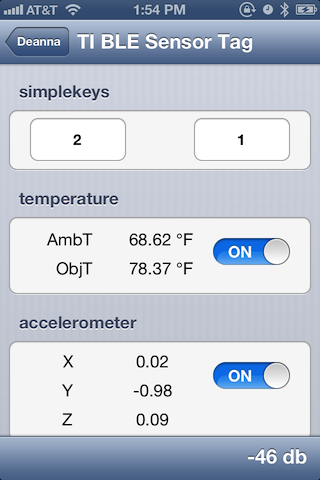 Go get it at http://kickingvegas.github.io/YmsCoreBluetooth/.